Providing editorial, design, production, and other
editorial services to individuals, publishers,
not-for-profits, and businesses
What comes to mind when you think "boutique?" A small and welcoming retail shop? A place specializing in personalized service? An intimate place that attracts select clientele?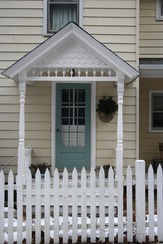 The Home Office
Like a small retail enterprise, Holmes Creative Services offers personalized editing and other creative services to individuals, publishers, not-for-profits, and businesses. Whatever your editorial needs, Holmes Creative Services will partner with you one on one to achieve them. 
EDITORIAL SERVICES 
Following is a sampling of the types of editorial products and projects Holmes Creative Services can help you develop and produce:
Books and textbooks

Catalogs 

Educational materials and learning kits

Marketing, public relations, and advertising materials

Newsletters and bulletins

Pamphlets, booklets, and brochures

Reports

Training manuals

Web sites


SCOPE OF WORK 
All editorial project begin with a concept and a blank sheet of paper. Suppose you need an editor to help you develop your concept. Holmes Creative Services can help with that. Or you need someone to write, rewrite, or edit some materials for you, or to help you design and produce your product, or to just read your manuscript and offer suggestions on how to improve it. Holmes Creative Services can do things.

Holmes Creative Services can help you with all phases of your project from concept development to finished product or with any step in between. Holmes Creative Services offers help with:
PRODUCT DEVELOPMENT 
     Concept development
     Outlines and tables of content            
     Specifications preparation
     Style guide preparation
     Prototypes
     Project management

EDITORIAL NEEDS    
     Research
     Writing and rewriting
     Editing
     Copyediting
     Fact checking
     Proofreading
     Indexing
DESIGN AND PRODUCTION 
       Product design
       Layouts
       Art and photo research and selection
       Mechanicals preparation
       Production, printing, and manufacture supervision

PUBLICITY
PUBLIC RELATIONS
EVENTS AND CONFERENCE PLANNING    
    

          LARGE PROJECTS
              Suppose you need help with a large project and your deadline is yesterday?
              Holmes Creative Services has highly-qualified, freelance associates that can be  
              called in to help out.

PAST CLIENTS & PUBLISHERS
PUBLISHERS AND DEVELOPERS
AMSCO Publishing
Bennett Communications, Inc.
Bradbury Press
Brown Publishing Network
Celebration Press
Curriculum Concepts, Inc.
Editorial Directions, Inc.
Four Winds Press, Inc.
Ginn and Company
Globe Book Company 
Harcourt Brace Jovanovich
Helium
Holt, Rinehart and Winston
Inksplash, Inc.
Julian Messner
Lothrop, Lee & Shepard Books
Marshall Cavendish
Millbrook Press, Inc.
Modern Curriculum Press
Omnigraphics
Pearson Learning, Inc.
Prentice Hall, Inc.
QBS Learning
Rebus, Inc.
Scholastic, Inc.
Schoolhouse Network, Inc.
Scott, Foresman and Company
Symmetry
Silver Burdett
Tigue Publishing Services
Weekly Reader Corporation
OTHER
American Health Foundation
American Kennel Club
American Management Association
Bank of America
Credit Bureau Association
Consumers Union
Dog-Eared Dancers
National Audubon Society
National Potato Board
Outer Banks Playhouse
San Francisco Advertising Club

Winsted Health Center
PAST PROJECTS
For information about past editorial projects, click any of the following links:
HOW TO CONTACT HOLMES CREATIVE SERVICES
For more information, or to inquire about a project you have in mind,
please e-mail Anita at holmesaa1@yahoo.com. Or follow the directions on the Contact page.
Back to Home